From the CEO's desk - September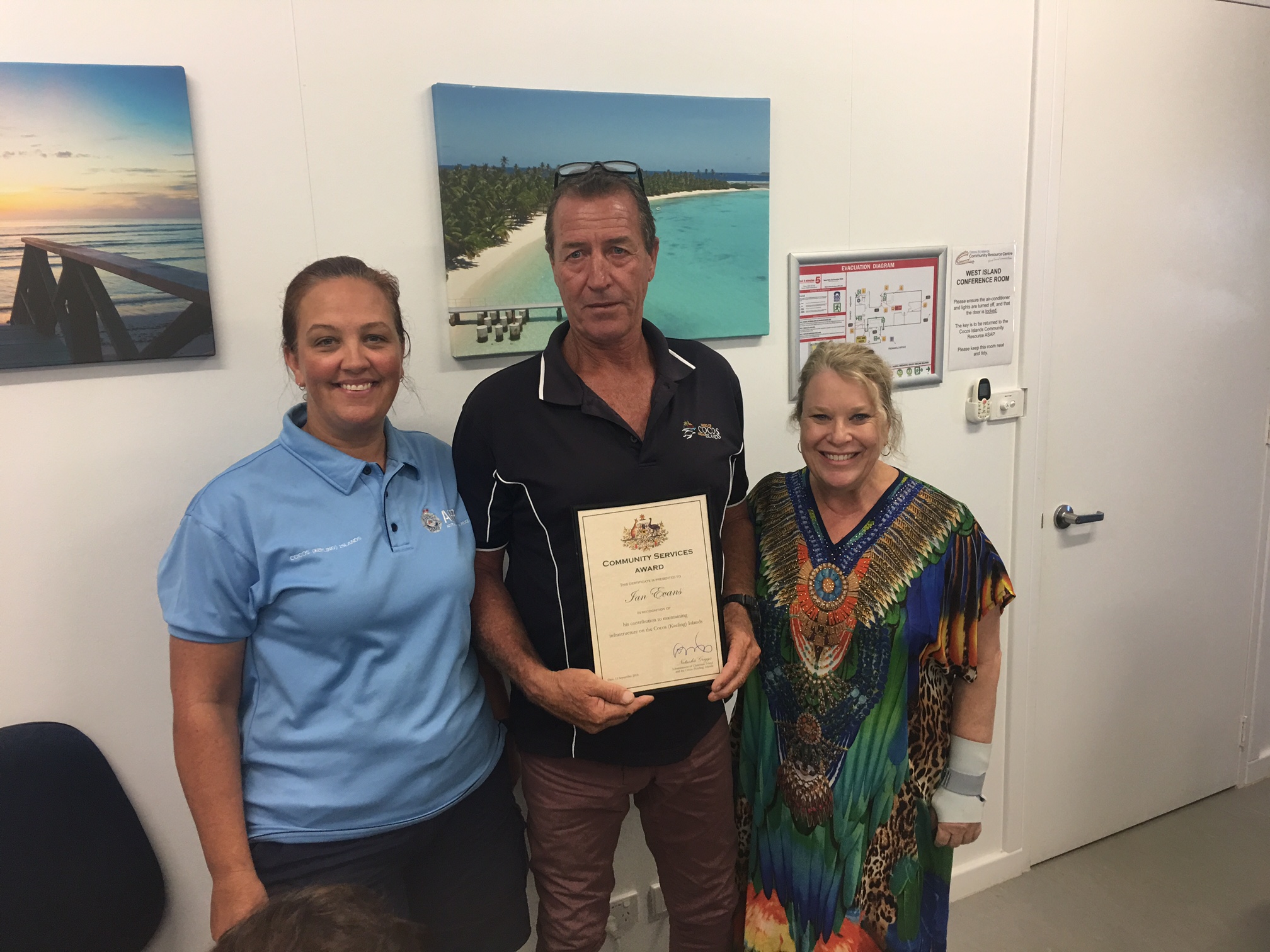 I am delighted to advise that Ian Evans, our hard-working and dedicated Works Manager, received a Community Service Award from the Administrator for Christmas Island and Cocos (Keeling) Islands, Mrs Natasha Griggs during Natasha's visit to Cocos last week. Ian was surprised and very humble about it but to his colleagues it was well-earned and much deserved recognition of his tireless efforts. Congratulations and thank you Ian from all of us.
Works - August
Since my last update, the following works are currently being undertaken by our outside workforce.
Completion of the final stage of the back lane way fencing on Home Island.