Cocos Islands Youth Council (CIYC) ditubuhkan pada 2007. Youth Council memberikan dapat mewakilkan suara bersatu dalam perkara-perkara yang berkenaan dengan muda-mudi, dengan bantuan daripada Shire of Cocos (Keeling) Islands, untuk memperbaiki komunikasi dan kerjasama diantara masyarakat dan muda-mudi Pulu Cocos.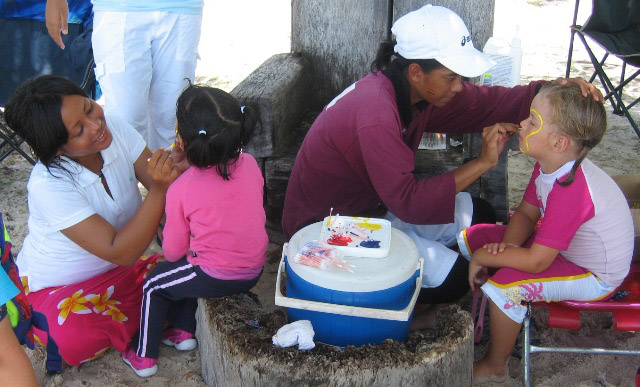 CIYC members Asmidah and Yati facepainting the kids during Australia Day celebrations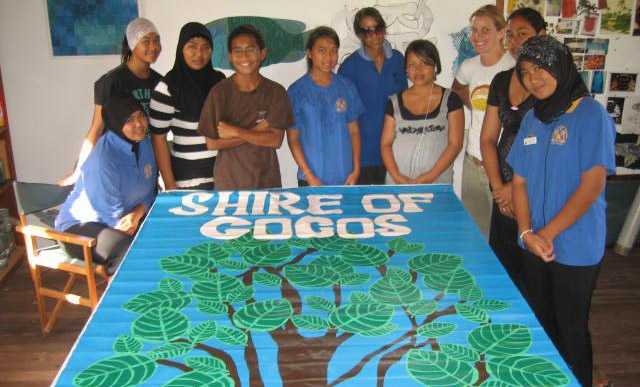 Banners in the Terrace Project in 2008
Dimasa kini ada 30 pemuda-pemudi di Council yang berumur antara 12 dan 18 yang berasal Melayu Cocos. Council ini mewakilkan semua muda-mudi di Cocos dikedua-dua masyarakat Home Island dan Pulu Panjang.
Semenjak pertubuhan ini muda-mudi dipulu telah sangat aktif dalam meliputi diri mereka dalam merancangkan dan mengurusi dan juga membatu pehak-pehak 'non profit' yang lain dalam mengurusi aktiviti masyarakat untuk orang-orang tempatan kami.
Sebuah bangunan yang berada di Lot 327 di Home Island ialah Taman Muda-Mudi. Council muda-mudi telah menjaga tempat ini semenjak ia bermula dari 1999 dengan sering membersihkan, menanam, mengecet dan kerjaan kecil-kecilan untuk memperbaiki bangunan ini.
Taman Muda-mudi ini mempunyai banyak keuntungannya untuk orang-orang muda yang tinggal dimasyarakat sekecil dan sejauh ini. Ia memberikan mereka dengan sikap kepunyaan dan memberikan mereka suasana yang mereka telah buat sendiri.
Untuk pertanyaan selanjutnya berkenaan CIYA silahkan hubungi Hamidah di Alamat emel ini dilindungi dari Spambot. Anda perlu hidupkan JavaScript untuk melihatnya..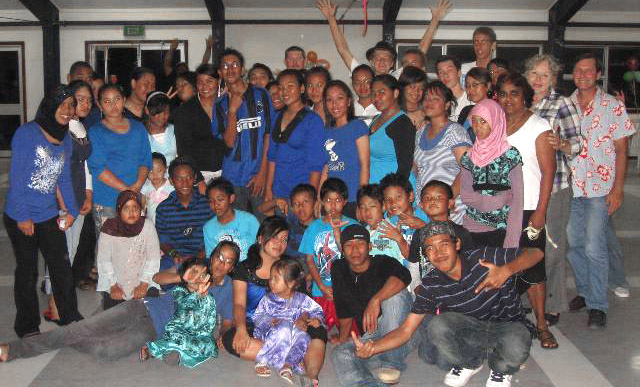 CIYC assisting IOT Health Services staff in the International Blue Light Disco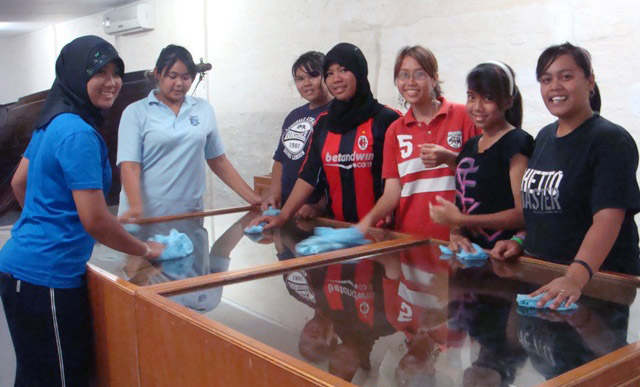 Assisting the Shire with the relocation and cleaning of the Pulu Kokos Museum