WELCOME TO 2021 AND TO PEOPLE NEW TO OUR COMMUNITY: On behalf of the Shire President, Councillors and Staff, please accept my warmest wishes for a happy, safe and prosperous 2021. If you are new to Cocos, we are excited to welcome you to our Cocos family.
As a Shire we have a very busy and productive year ahead and are keenly looking forward to working in partnership with our stakeholders and community members. By working together, we can achieve so much and make Cocos the best it can be in the coming year.
AUSTRALIA DAY: We were sorry to have had to cancel our regular Australia Day community event on Direction Island. We felt it was important that Shire staff could focus on the clean-up and recovery after the severe weather event of the previous few days. Direction Island was certainly not at its best and we know that many people on Home Island were still trying to clear their homes and yards. Hence the decision to cancel this much-loved event. A big thank you to Kelly Edwards and the committee, staff and volunteers of the Cocos Club for hosting a cricket match and sausage sizzle so that residents and visitors could still enjoy some community camaraderie on the day.
AUSTRALIA DAY CITIZENSHIP AWARD: We were delighted to present the Australia Day Citizenship Award to John Clunies-Ross. John delivers fantastic fireworks displays at many community events, giving up time with family and friends so that the community can enjoy themselves watching fireworks. This New Year's Eve was an example of John's dedication to this task when, despite the terrible weather, John persevered and gave us a spectacular fireworks show. We appreciate your efforts John, congratulations.
PROJECTS UPDATE: Some of the materials to commence the houses on Home Island have arrived on Cocos and so we are gearing up to start by the end of February. Also on island are some of the materials to start the Retail Centre refurbishment so that project will commence in the next couple of weeks. REMINDER: If you are interested in one of the new retail spaces at the refurbished Retail Centre, it is ESSENTIAL that you attend the briefing at 3.45pm on Wednesday 3 February on-site at the Retail Centre. For more information contact the Shire's Governance Coordinator Ibrahim Macrae.
RECREATION PRECINCT: As many residents would know we are planning a new gym and recreation facility on West Island (near the Golf Club Donga and Tennis Courts). Please see the draft concepts below. We aim to go to tender for the detailed design and construction of this fabulous community facility in mid-February and would like any community feedback on this concept prior to calling for tenders. Please submit any comments to me via
Alamat emel ini dilindungi dari Spambot. Anda perlu hidupkan JavaScript untuk melihatnya.
or by phoning me on 9162 6649 by Monday 8 February. We will also be on-site on Saturday 6 February from 8.30am to 9.30am to discuss the concept and to answer any questions residents may have. Please feel free to drop in for 10 minutes and have a chat about this proposed new facility. We hope to see you there. If this time does not suit you, please feel free to contact me at the Shire to arrange an alternative time to meet with us.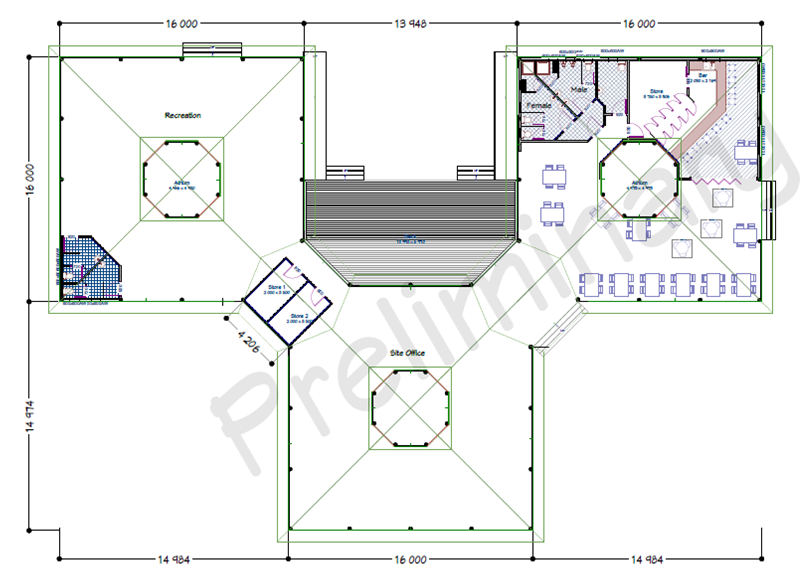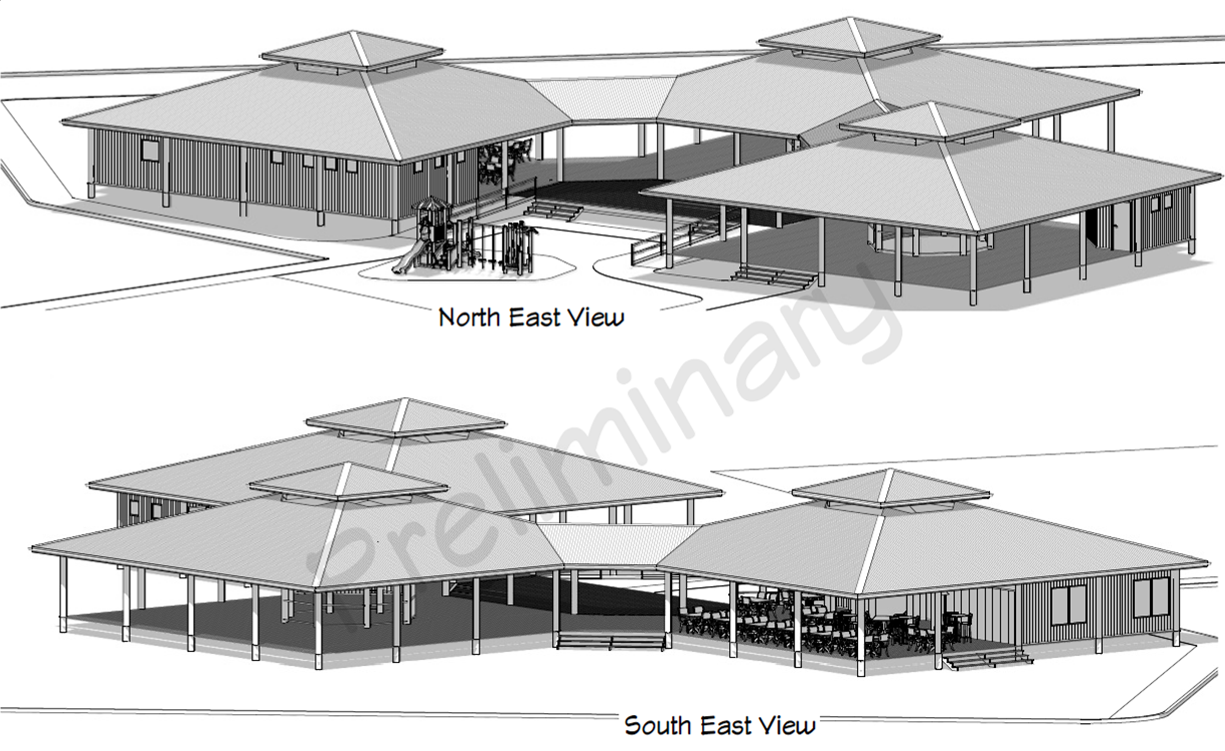 DRAFT FISHING ORDINANCE: In recognition of the importance of this matter to the community and as part of Council's leadership role, Council voted in favour of a notice of motion by Cr Ibram to invite the Assistant Minister to Cocos to reconsider aspects of the draft Fishing Ordinance. However, the Shire will first seek to establish a collective and coherent community view via a sound community engagement process in early February. Please register your interest in participating in this process via email to
Alamat emel ini dilindungi dari Spambot. Anda perlu hidupkan JavaScript untuk melihatnya.
or by phoning Ibrahim Macrae on 0891626649. Please note that a prerequisite for attendance will be to have read the draft ordinance.
SEVERE WEATHER EVENT MANAGEMENT AND RECOVERY: Sincere thanks to everyone who helped during and after the recent weather event. Several organisations, staff and volunteers made sure we stayed safe and well-informed prior to and during the event and have assisted with the speedy cleaning-up and recovery. These efforts reflect the great sense of community on Cocos. THANK YOU TO YOU ALL!
Please take this gentle reminder that during such events, it is important to secure items around your house and yard. It was disappointing that a few bins were not put away. We would also ask that anyone going off-island to take responsibility to ensure their house and yard is left secure in case of storms or cyclones while they are away.
RESIGNATION: It was with some sadness that I advised Council that I would not be seeking an extension of my contract and that I would be leaving this role and Cocos in April. It has been a hard decision but one that suits family commitments. I have thoroughly enjoyed my time serving this community as your CEO. I hope I get a chance to say goodbye to people in person in the coming three months. Thank you for your incredible support of me personally and of the Shire. I know I leave the Shire in very capable hands as the Shire team is extraordinary and dedicated to this community.
These are just a few items I thought would be of interest to our community. Please contact me to discuss these or any other Shire matters.
Andrea Selvey
Chief Executive Officer