Old Jetty
The Shire is aware that there is strong community sentiment regarding the Old Jetty. While we appreciate the social value of the Jetty to the community, we also recognise that the cost to repair it and make it safe, estimated at approximately $15million, is prohibitive, given the many other competing priorities such as coastal protection works, managing paper wasps, maintenance of core infrastructure such as housing, community buildings and roads.
If you have strong views or ideas you would like to share, please contact me so we can discuss them.
Safe Food Handling
Balancing our legal responsibilities (under the Food Act) with the community's desire for food at community events has been a challenging issue for me. We have been fortunate to have secured the assistance of a highly qualified and skilled environmental health officer (EHO), Felix Neuweiler, from the Shire of Dandaragan to advise and support us. Felix will be here from 16 to 23 November to run some community information sessions and safe food handling training. He will also inspect commercial kitchens and home kitchens that owners would like to register under the Food Act. Please register with Luluk Sloan at the Shire if you want to know more.
Training Opportunity
Safety of our employees, residents and visitors is of paramount importance and over the coming months we are going to be focussing training in all areas of Occupational Health and Safety. One of the first training sessions is Heavy Vehicle Tyre Fitting as a tragic fact is that approximately 30 people died last year changing tyres on heavy vehicles. Training in this high risk area is therefore a priority. Any other agency with an interest in this training is encouraged to contact Ian Evans at the Shire to get more details.
Speaking Of Safety… Congratulations to the works crew for their commitment to safety when to demolishing the old Co-op workshop. Great job guys.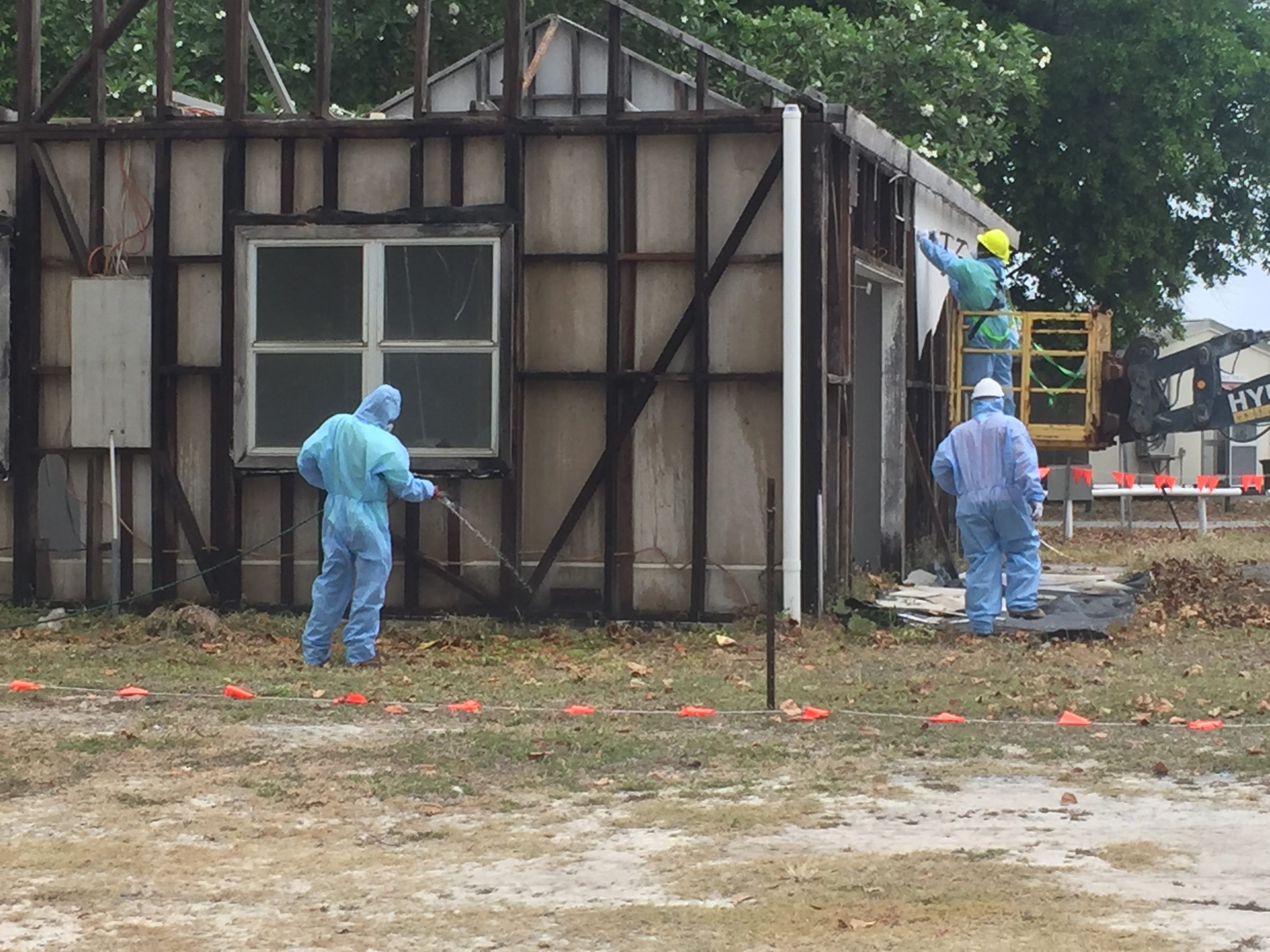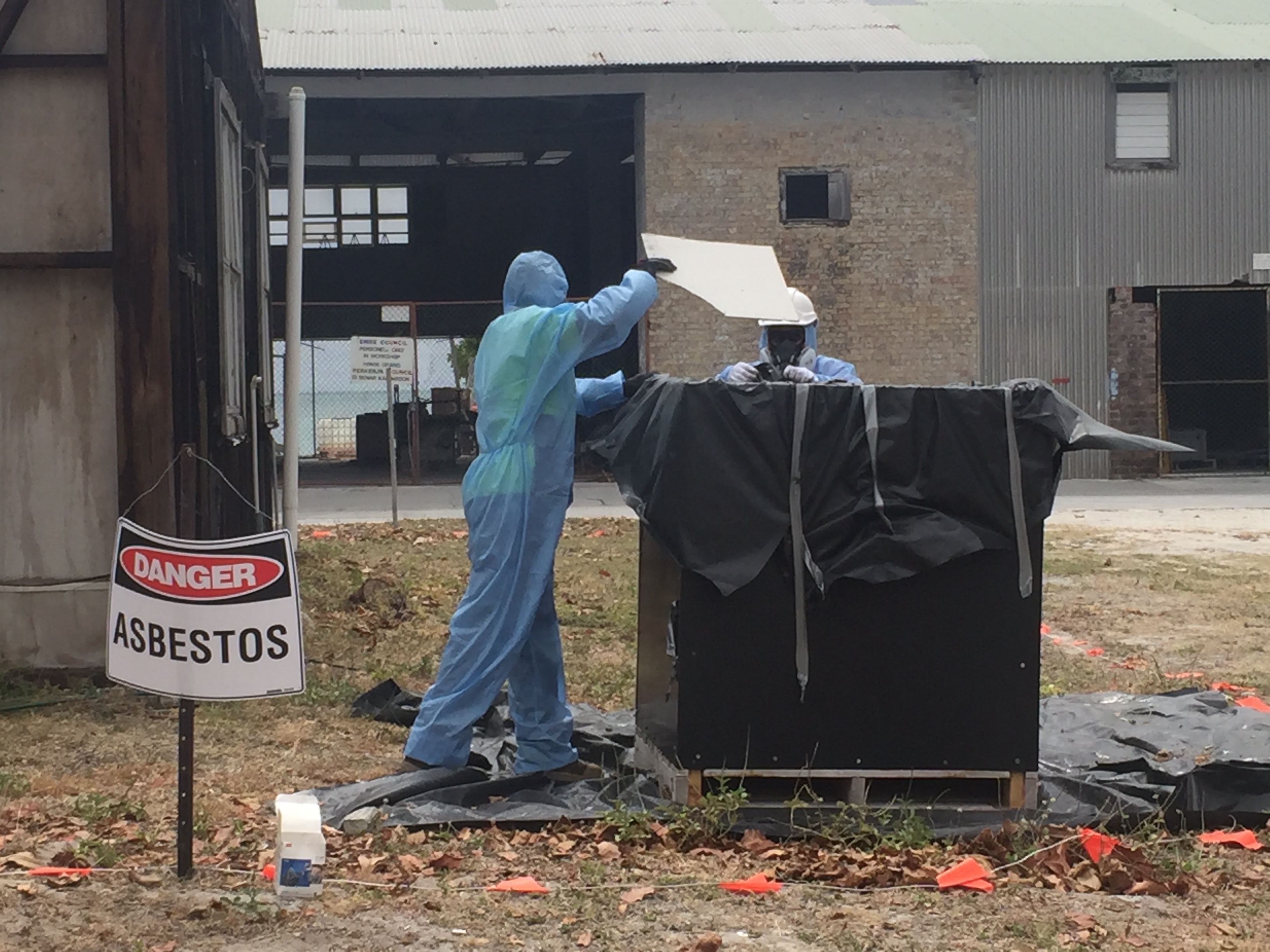 Visit from General Manager, Indian Ocean Territories Branch, Department of Infrastructure, Regional Development and Cities
We were pleased to meet with Claire Howlett, GM and Laga Van Beek, Director from the Department last week. We reiterated the importance of collaboration and a good working relationship between the Shire and the Department. We discussed the value of early engagement with the Department of Defence in relation to the runway upgrade, the importance of coastal erosion mitigation, managing paper wasps, waste management and more recycling to name just a few of the topics covered. Thank you to Claire and Laga for making time to visit.
Direction Island
The Shire is aware that the trails are overgrown and is looking at getting the heavy equipment needed to Direction Island in the near future to clear paths and tidy up.
End Of Kite-Season
As we welcome the Doldrums, we acknowledge the great trade winds season and the effort of our colleagues in Tourism in making it such a success. A key driver has been the increase in interest in kiting. The Shire facilitated an 'end of season' debrief with all stakeholders so we could celebrate what worked well and put in place actions to address areas of improvement to ensure we are proactive and prepared for next year.
Congratulations To The P&C For A Successful Fete On Sunday
It was such a fun day but it was also obvious the significant effort that had gone into the planning and execution. Well done to you all.
Please don't hesitate to contact me if you have any queries.
Andrea Selvey
Chief Executive Officer