Eco-Resort: Despite the best efforts of Hender Property Group (HPG) and the Shire to negotiate a mutually agreeable position, it is with some regret that I advise that HPG has notified the Shire that they are withdrawing from the Eco Resort project. While we recognise that for many this may be very disappointing news, we respect HPG's decision and acknowledge their efforts over the past year.
Over the coming months, we will work with Council, stakeholders and the community to get absolute clarity on what we want to achieve from the site in terms of social, environmental and economic outcomes and then consider how best to market this most unique opportunity to prospective investors. Anyone with any concerns or queries are very welcome to contact me for further information.
Corporate Planning Day: Each Local Government is required by regulations to have a current Corporate Business Plan (CBP) and ours is due for updating. The CBP gives life to the Strategic Community Plan which articulates the community's vision and priorities. We have planned a very interactive session on 17 October that will include indoor and outdoor staff working with councillors as one large team. We will consider past plans in a current context with a view of having a sound planning framework to guide future decision-making and budget allocations – very exciting.
Grant Opportunities: A big thank you to Luluk Sloan for her efforts in submitting an excellent grant application for bollards with solar lights for the back laneways on Home Island. If successful, we will be able to install very cost effective unobtrusive lighting in the back laneways to improve safety. And following great input from the community Council has resolved to progress with designs for us to be able put together an application, with robust costings, for a new Retail Precinct on Home Island. Sincere thanks to all the stakeholders and community members who so generously gave their time and ideas. Wish us luck with both these applications. If you would like to know more about either of these projects, please don't hesitate to contact me.
LEAVES, LEAVES, LEAVES:
We love the shade and amenity from our beautiful trees but also know this time of the year can be frustrating for some with falling leaves. The Shire crew are doing their very best to keep everything neat and tidy – great job guys! Anyone wanting to lend a hand will be warmly welcomed – please contact the Shire to register as a volunteer and we will also issue you with equipment. Speaking of the Shire Crew, you may notice that there is a reduction in Siam Weed on West Island. The Shire has been contracted by the Department of Primary Industries and Regional Development to control this intrusive weed and has been conducting a regular spraying program which appears to be having some success. See
https://www.youtube.com/watch?v=lgKWljPTfuE
for some more information. If you see any infestations, please contact Ian Evans, our Works and Services Manager.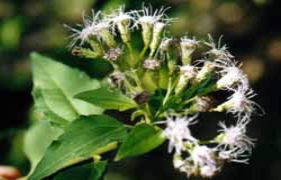 Please don't hesitate to contact me if you have any queries.
Andrea Selvey
Chief Executive Officer