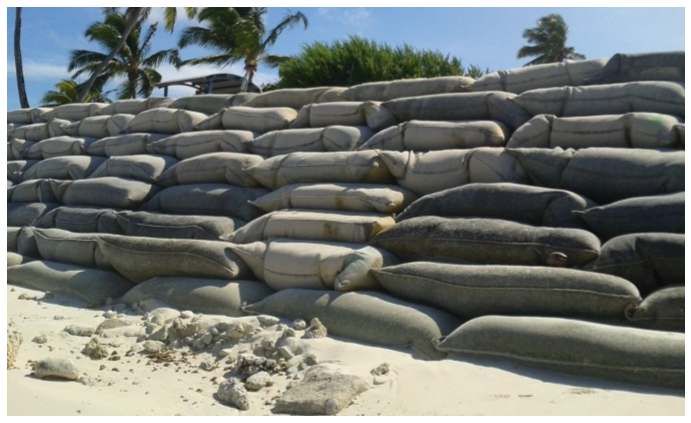 As you may have seen on West Island the Shire undertook a contract with the Department of Infrastructure to replace the sand bags that were dislodged through the swell event that wreaked havoc on West Islands in early July.
There were 5 section to be reconstructed, from the back of the medical centre through to the seawall at the south end of the runway. As shown in the Photos, the secondary wall was not affected. Well done to all of those involved in completing this task in a safe and professional manner.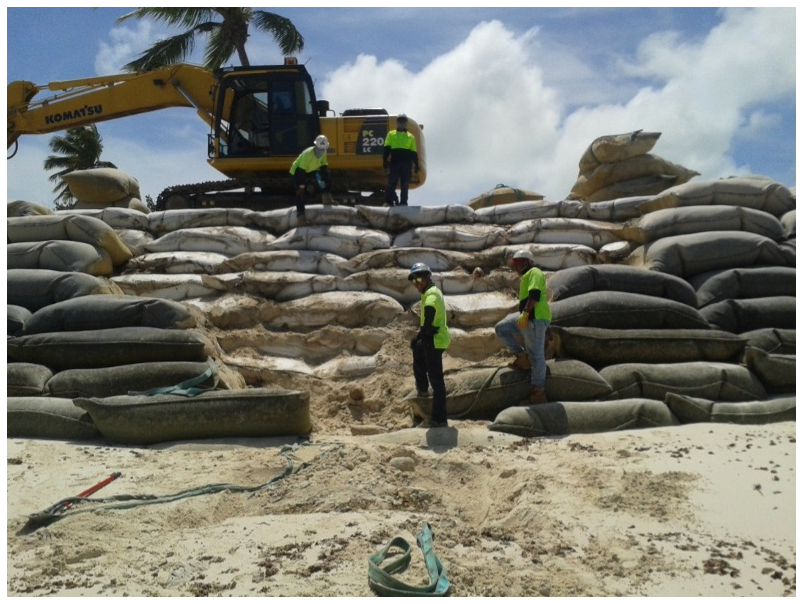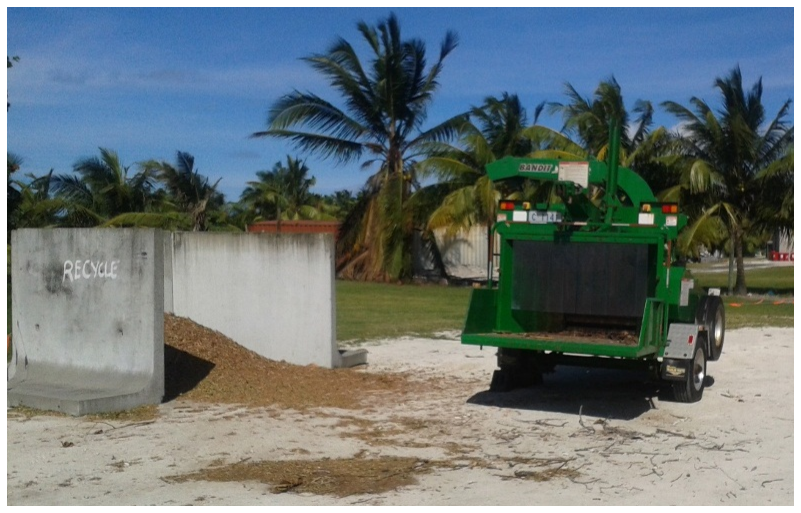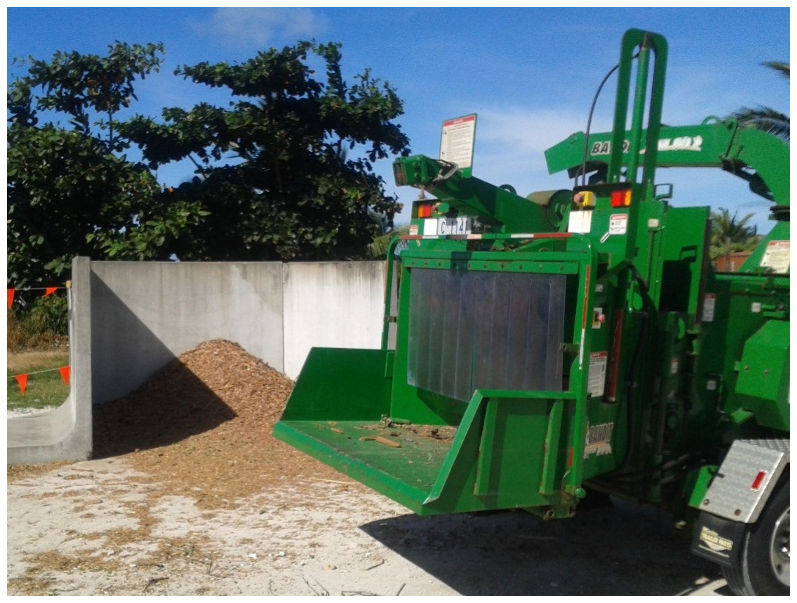 The Shire have also put in place a mulch bin in the Green waste area at the West Island Transfer Station. The mulch is free for those who would like to use the mulch. It's a great water saver! The Shire is looking to replicate this on Home Island. I would like to ask those that are taking their green waste to the transfer station, that any hard wood be placed in front of the Mulcher. Please don't put coconuts, palm fronds or coconut logs in with the hard wood.
I would also like to mention that Nek Ainul (Works Supervisor) is retiring after 30+ years with the Shire. Nek Ainul has brought a wealth of knowledge and experience to the Shire over the years and will be deeply missed in this position. I would like to wish Nek Ainul all the best in his retirement years.